Rendezvous in Provence at Orgnac-l'Aven
In the very south of Ardèche, nestled in a setting of vineyards, olive and apricot trees, a stone house is tucked away, watching the passage of time… the Mazet Solaris. Little houses formerly dedicated to fieldworkers, the 'mazets' of Provence were also very popular at the end of the week to bring together families, friends or neighbours. With the sunny Cévennes mountains as a backdrop, now totally renovated, the Mazet Solaris revives this great tradition of rural hospitality.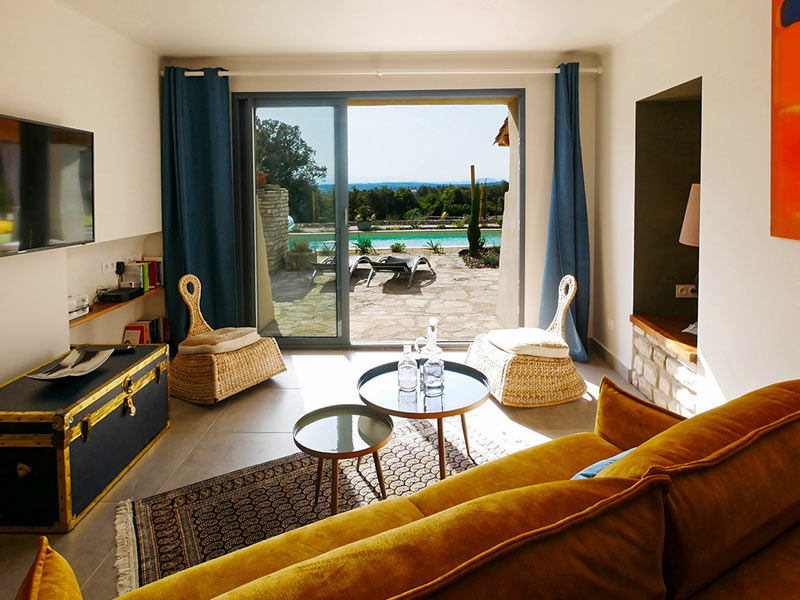 Capacity for up to 10 people
A spacious living space,
comfort for all
For a weekend or a well-deserved vacation, the Mazet Solaris offers a charming decor with contemporary amenities: a dream refuge for relaxation, fully equipped and designed for your comfort.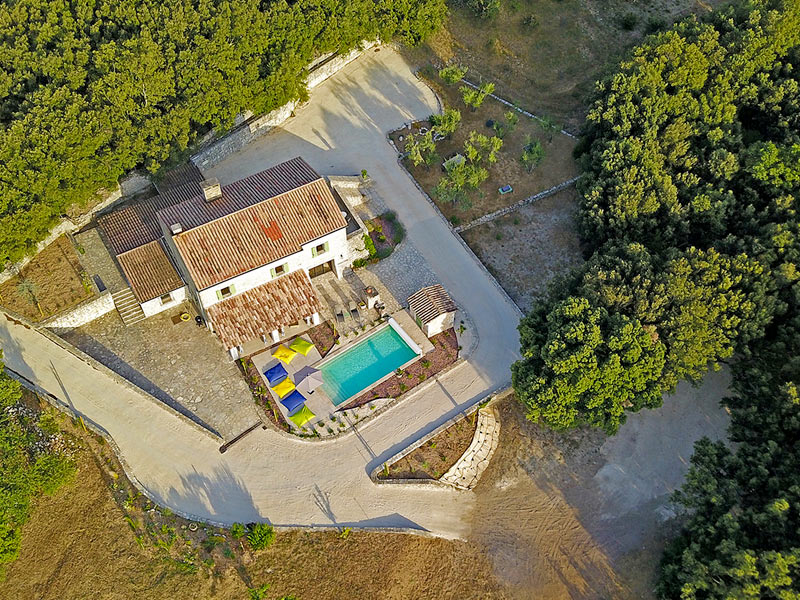 House with swimming pool, outdoor area & garden
7200 m2 of outdoor area
pool & panoramic view
A serene country house with no immediate neighbours, you would be surrounded by a large wooded area with Mediterranean scents, and a stunning panoramic view of the Cévennes mountains.
Ideally located to discover
At the heart of the region's tourist attractions
Sublime in all its aspects, the Ardèche is full of priceless treasures for all lovers of a rich and preserved nature. Grandiose and green landscapes, caves and sinkholes among the most famous in the world, including the Aven d'Orgnac, majestic cave classified as a Grand Site of France, medieval and atypical villages, unique sports and leisure activities… the Ardèche will never end not to amaze you.